Kahij-Hiay find in Thaya

Riodhoy deroyna qimoyna deroyn

(You were the flying ones, you are the falling ones.)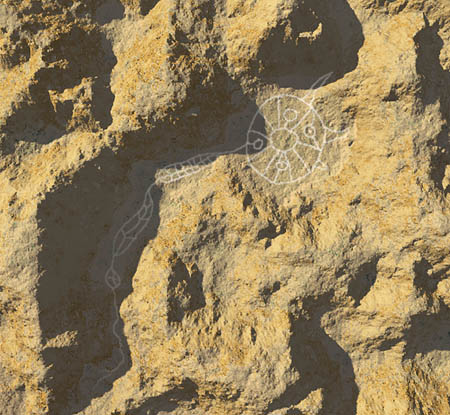 The Northern Desert [Raothara-Rot],
approx. 520 km north east of Anayta, Thaya / Thayloth
(tuugeth ifiretut ke--drekloy-sirrath-ferk)


We felt the sweat, how it dripped from our heads, right on our spirits.
None of us had been more deeply affected ever before.
And this contact was not of stone, it was not cold, and it was not heartless. You were like echoes.
You were like scars in our memories.